WOW!  We've done many festivals over the last 7 years, but we've found a new sacred place in Wintermoon Festival, Central Qld  :)  The people, the land, the love, the bands - what a very special weekend it was and we are honoured to have been a part of it.  One of the things we cherish most in touring are the new friends and families we make along the way.... thanks to everyone involved in weaving the magic of Wintermoon 2014 and we can't wait to make the journey back there next May.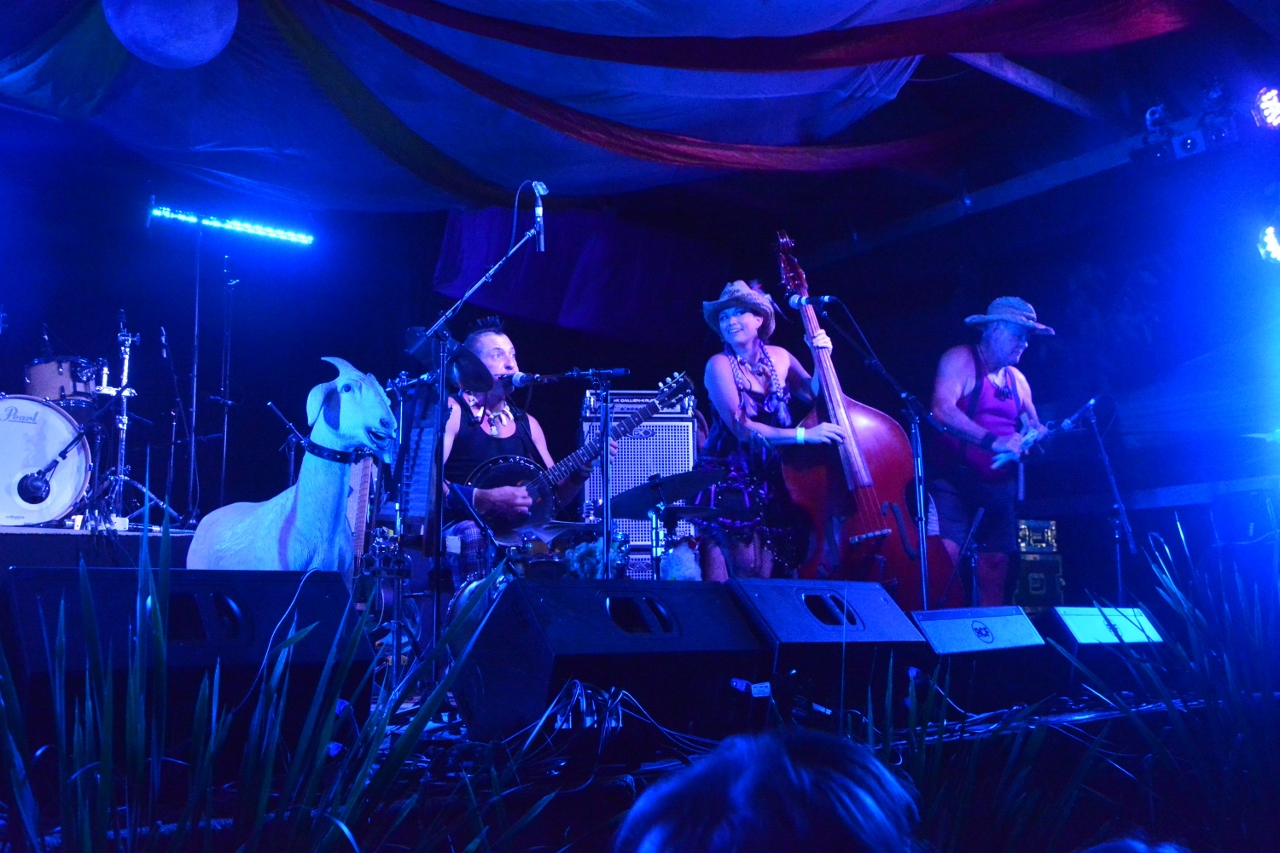 We've got
3 more shows
to go on the "Come Get Your Medicine Tour"  - Cairns and Yorkeys Knob this weekend coming up, and Cooktown the following weekend... thanks to everyone who's purchased some "Elixir" along the way!  Hope y'all like it as much as we do.  It was a fun project to record a "Live Show" of songs that we LOVE to play that didn't quite fit our
Mountain Show
CD's mixed with some of your favourites from our Still in the Mountains Show album.  Here's a list of the Elixir ingredients.  If you haven't yet got your medicine, you'll find it available for purchase at our shows, or through our
online store
.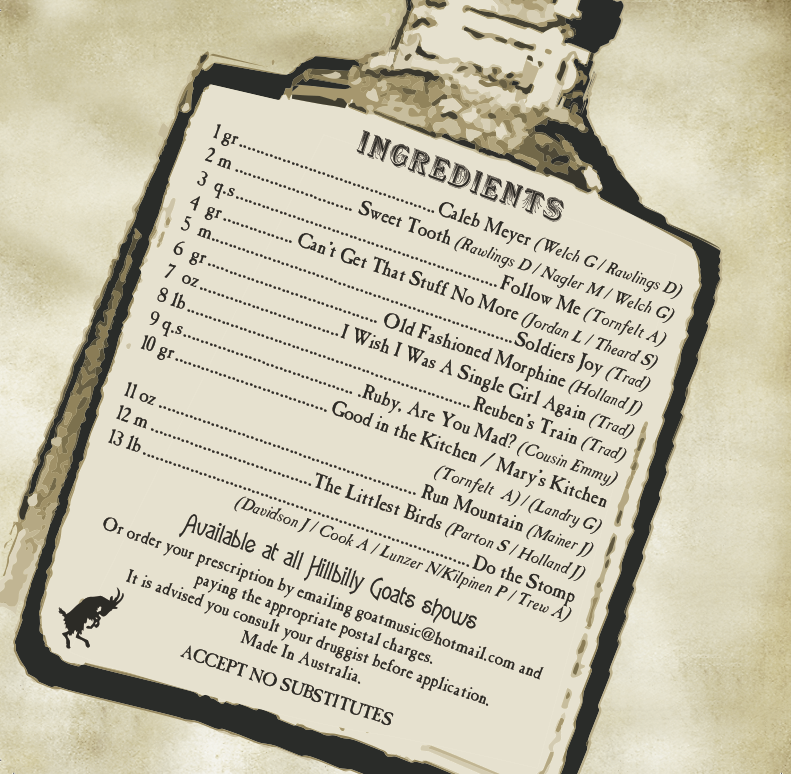 OK - you wanna see the front of the bottle???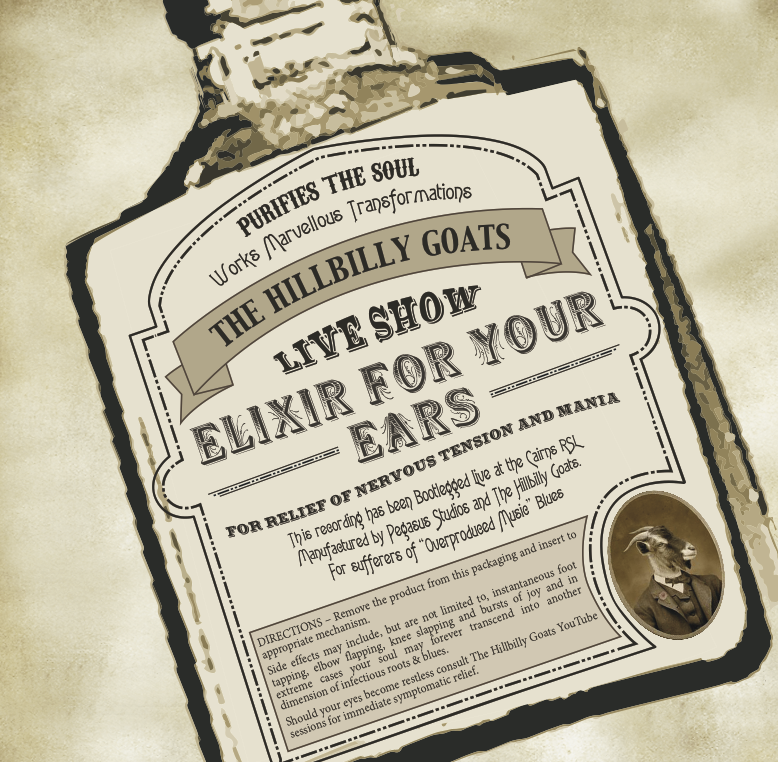 Stay tuned - giveaways to come!!!