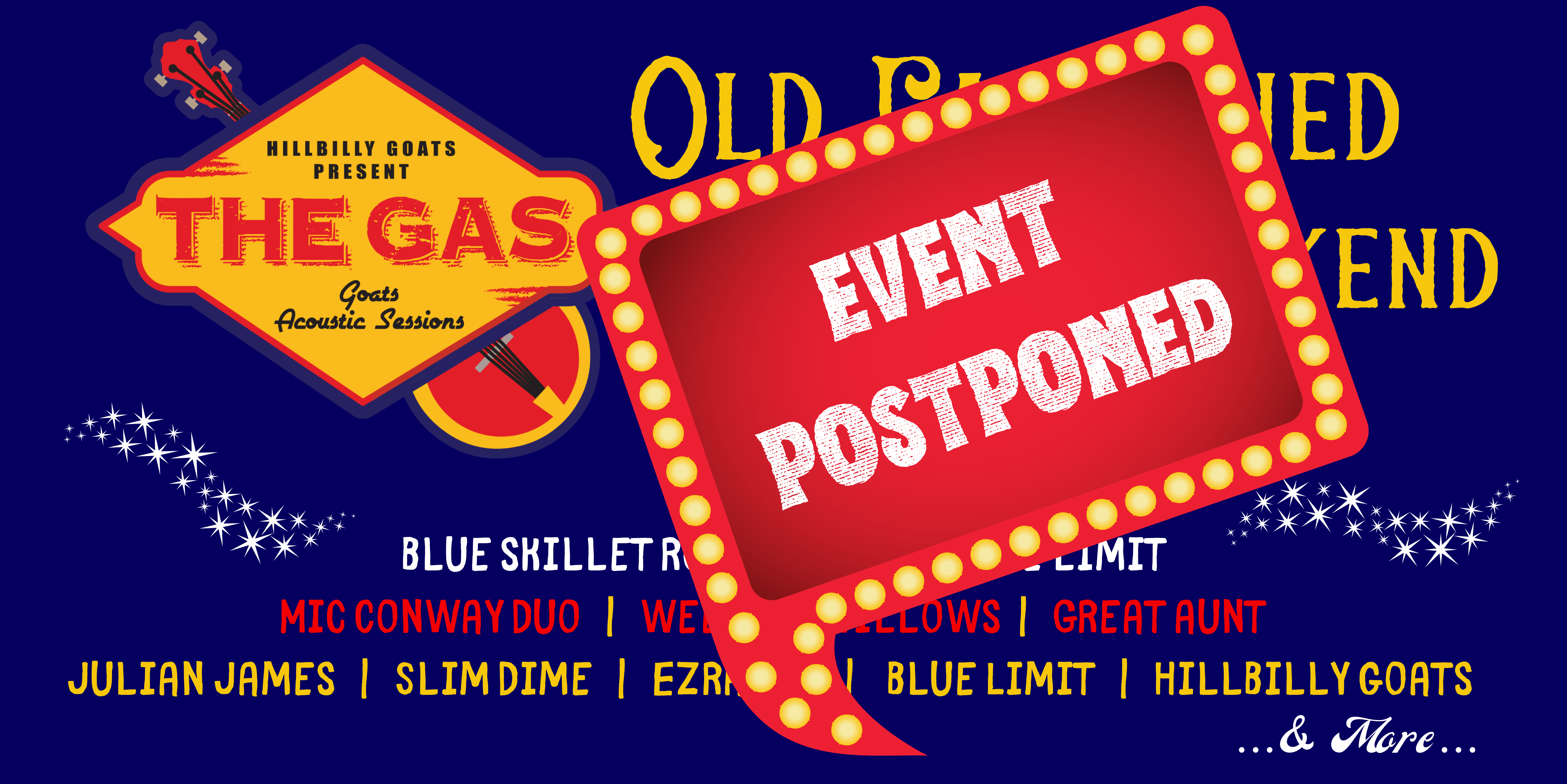 It is with much sadness that we are writing this statement after days of uncertainties and deliberation with the outbreak of COVID-19, but we feel it is our duty to respect the health and safety of our Artists, Volunteers, Stallholders, Locals, Families, Friends, Fans and everyone involved in the "Old Fashioned Music Weekend" at the GAS.  We are now proceeding to postpone this event until September 2020. 
We have spent this week communicating with our artists and involved parties, and we have also had extensive conversation with our local health and environmental officer from Fraser Coast Council.  Whilst the event is still viable, it is apparent that we are making the best decision as swiftly as possible with everybody's best interest in mind. 
We feel for everyone at this time as this unprecedented situation is affecting us all in different ways and we hope that our decision can aid in the arrested development of this virus. 
We would like our ticket holders to consider transferring their tickets to a future event (either Sep 25-27, 2020 … or April 9-11 2021).  As you are aware it is important that we carry on our continued support for each other and Australian Industry in general and we will be transferring our cancelled artists forward to future events.  We need to "Keep the Music Alive" and hope that we as a country can get back on track as soon and safely as possible.  Our thoughts are also with our local Rural Fire Brigade as the GAS has become a fundraising event after once again, a devastating bushfire season. 
We thank you for your understanding and we are aware that everybody's situation differs.  Should you request a refund on your tickets we are more than happy to do so in light of the unfolding pandemic.  We of course are inundated with messages and we will address your messages individually as we work through this. 
Stay safe, take care and we hope to see you at the GAS soon. 
Lots of love, 
Mahney and Bryce