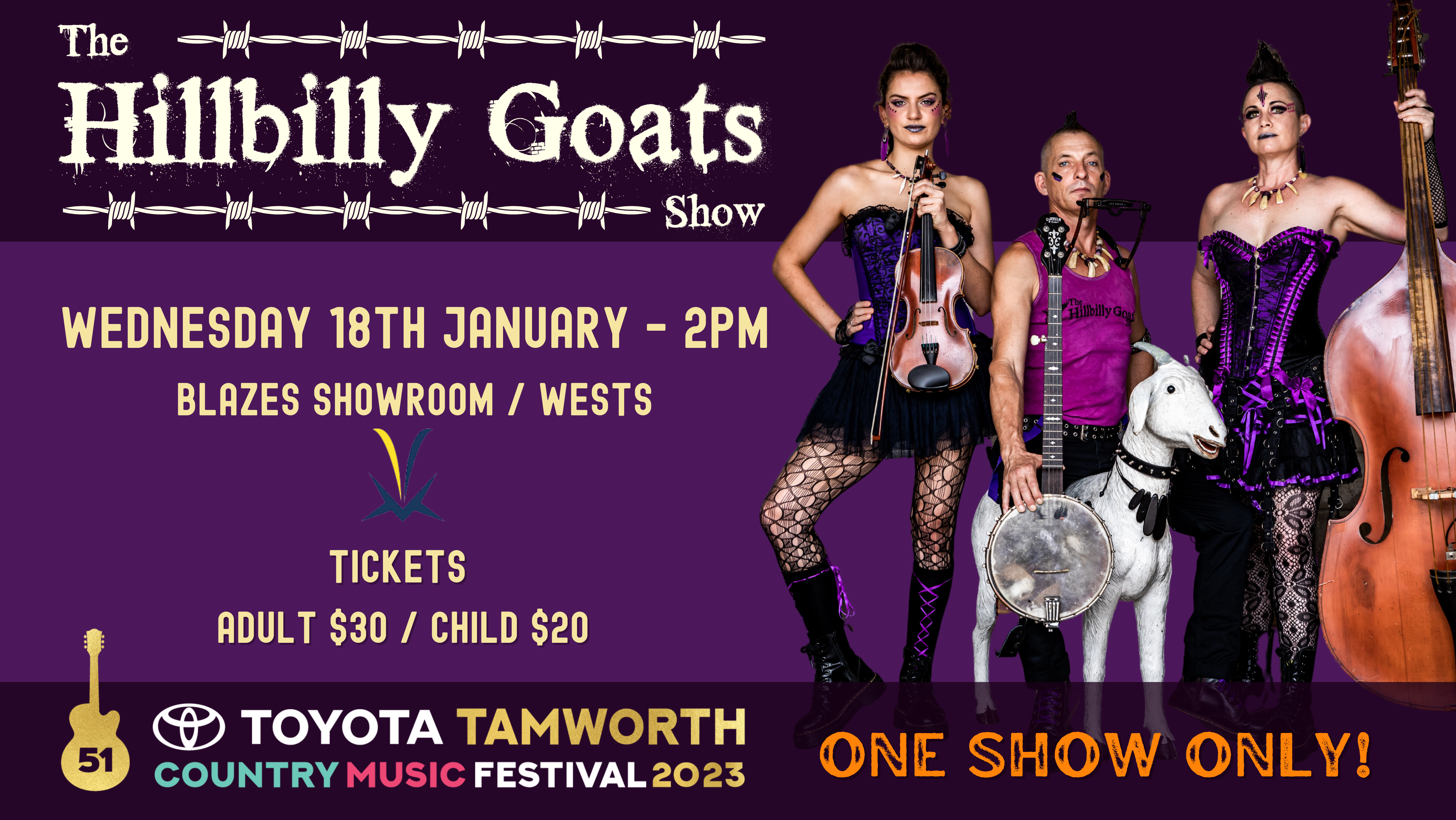 Kick Yer Shoes Off, Put Yer Hoe Down and Hang on to Yer Britches!!! The Hillbilly Goats are BACK at the 2023 Country Music Festival for 1 show only! 
Golden Fiddle Winners, 4 time "Bluegrass" Golden Guitar Finalists and recently voted amongst Australia's Top Folk Bands 2 years running in the Folk Alliance Awards, the Hillbilly Goats are a "SHOW" unlike no other!!! 
These guys are not your average band, rather the most passionate advocates for keeping "Old Time Mountain Music" alive through stories and songs dating back to the Scotch Irish Immigrants of the 1600's. 
The musical twist on traditional songs The Hillbilly Goats are renowned for with big harmonies, tap dancing, bones, banjo and a heavy presence of hard fiddle and fast harmonica have seen them carving their own niche at major festivals at home and abroad .... and here they are returning to Tamworth for 1 show only in the air conditioned BLAZES SHOWROOM at Wests. 
DO NOT MISS OUT on the most colourful, vibrant, talked about show of the festival! These Goats will take you back on a musical journey through the centuries that will leave you enlightened, educated and fulfilled! 
Book now and select your seats for the HILLBILLY GOATS SHOW!!!