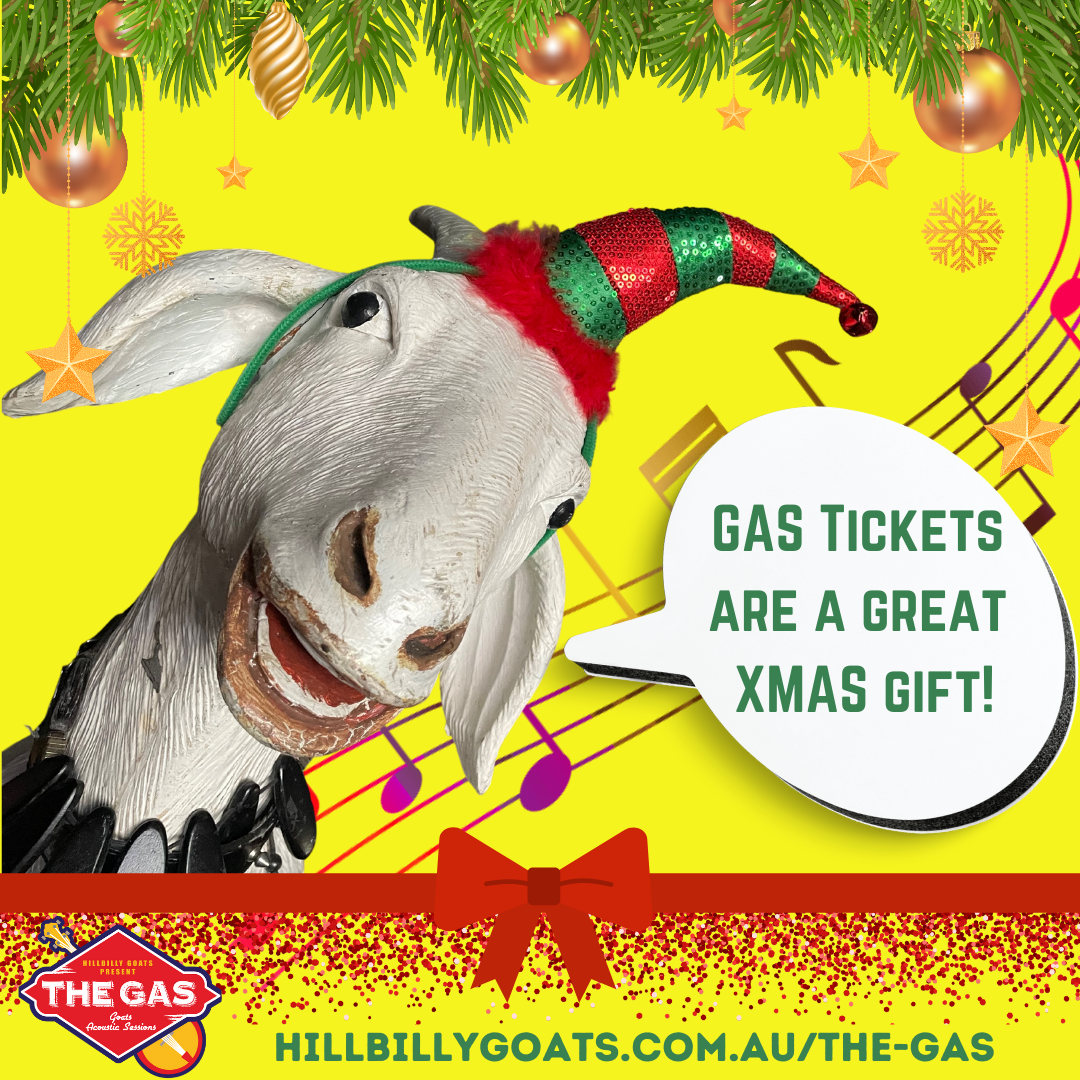 Hermie the Goat wishes you all a very Merry Christmas and a wonderful 2023! He'd like to remind you that our next GAS (Goats Acoustic Sessions), on the Hillbilly Goats property is happening April 14-16th 2023 and it's a 3 day camping event focusing on "Old Fashioned Acoustic Music"!
If you're stuck for XMAS GIFTS you can read more about it and give the gift of Goat Music by purchasing your GAS Tickets HERE … 
Cheers to 2023 approaching and Seasons Greetings to Y'all!!!